During his stay in Assam for a series of workshops and seminars, Fr. Anupchand Minj gave a one-day legal awareness seminar in Ursuline Convent School, Jorhat in Assam for about 130 students and staff on 28th May, 2022.
The theme of seminar was 'Understanding Teenage Crises and Child Rights for Preparing and Being Better Citizens for Tomorrow'. It was a maiden extracurricular activity for the school, facilitated by any outside resource person(s). Hence, there was a lot of excitement among students. As a result, though the seminar was originally meant only for students of Standard IX and X, but the students of class VII and VIII too were included in it.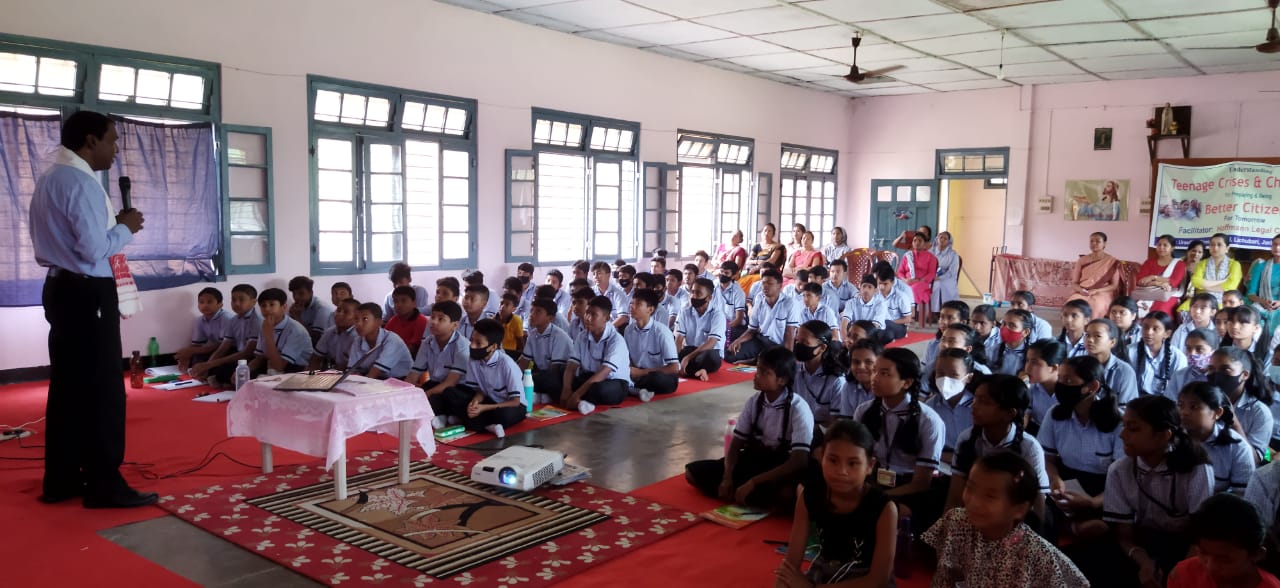 Since the staff were also part of the seminar, the rest of the students from the school were given a holiday. Around 10-15 Assamese medium students and their teachers participated in the seminar.
It was much appreciated by the students and staff as well and they expressed to have more such programmes in future.